See our lock-up homes
Walk through our partly completed homes today
At Kensington Gardens we make sure we always have homes built to 'lock-up' stage at each of our estates, ready and waiting for you to walk through and inspect.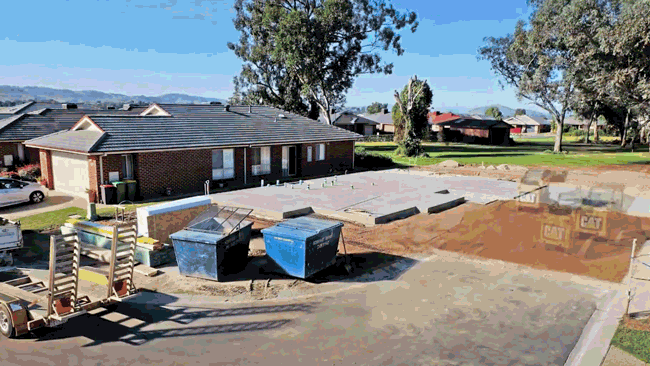 Avoid the need to move twice
Of course, it can be difficult to get the timing exactly right, and have your new retirement house ready to move into as soon as you've sold your previous home.
Lock-up homes are the ideal way to avoid this problem!
Because they're already partially completed, a lock-up home can be fully finished and made ready for you to move in, in just a few weeks.
Get the home you want – without the stress
Our lock-up homes offer you the opportunity to add your own personal touches to make your new house your home, such as choosing your own floor coverings or colours.
Or, if you find the amount of choice too overwhelming, you're welcome to speak to our New Home Coordinators. They can take the stress out of designing your new home, and help you make it just right.
It can help make your move to a new home and lifestyle much less stressful – and far more enjoyable. That's what the Kensington Gardens lifestyle is all about!
To walk around our available lock-up homes, simply fill out the form on this page.